Frequently Asked Questions
OUR CLEANING METHODS & FAQs
GENERAL FAQ'S

WILL URINE STILL GLOW UNDER UV/BLACK LIGHT AFTER CLEANING?
Urine will always show up under the UV light even after cleaning. Urine is a complex organic chemical mixture containing primarily phosphocreatine —a chemical containing phosphorus —as well as urea and creatinine. After the urine is deposited and biological breakdown begins, these chemicals create ammonia and other nitrogen-based compounds that deliver the strong smell associated with urine. After cleaning , the area may still glow when observed under UV light. The glow is not due to the presence of urine in that spot, but from phosphorus left over from the breakdown of phosphocreatine. During that process the phosphorus becomes chemically bonded to the fibers as a dye would. Just like a dye, the phosphorus is now part of the surface of the fibers.
IS CLEANING AND DISINFECTING MY HOME IMPORTANT?
The Center for Disease Control and World Health Organization have both signaled the importance of having a clean, sanitized and disinfected environment to help control the spread of the coronavirus (COVID-19). The CDC specifically recommends "the cleaning and disinfection of homes and facilities".
DOES STEAM TRULY DISINFECT?
According to the CDC, the two common steam-sterilizing temperatures are 121°C (250°F) and 132°C (270°F). These temperatures (and other high temperatures) must be maintained for a minimal time to kill microorganisms. See full CDC article here.
WHAT IS THE METHOD OOPS! STEAM CLEANING USES TO CLEAN CARPETS?
We use pure saturated steam that can get as high as 250 to 300 degrees. Along with our high temperature heat we use a citrus pre-treatment that will break down any existing dirt and oils. Our steam cleaning method allows for us to extract all the dirt from carpet, tile floors and upholstery.
DOES OOPS! STEAM CLEANING OFFER DRY CLEANING?
Yes! We also offer dry cleaning for delicate natural fibers such as Silk, Haitian, Cotton, Wool, Jute, Sisal or any other fabric that might bleed colors.
WHAT DOES OOPS! STEAM CLEANING CONSIDER AN AREA?
We consider a standard size room or any open area to be less than 250 sq. ft. We do not charge by the square footage for residential carpet cleaning. So for example living room/dining room combinations are considered as two areas. Hallways, closets, landings, etc. are priced differently which is by the linear foot.
HOW LONG WILL OOPS! STEAM CLEANING TAKE TO CLEAN MY CARPETS?
Typically to clean 3 average sized rooms takes no more than an hour. Please know this estimated time varies by the location of the room. We use a hose connected to our truck mounted machine to reach any area in the home or business. To have the equipment prepared for the cleaning takes about 10 to 15 min, this is the same time to put everything back in the truck.
HOW LONG WILL IT TAKE FOR MY CARPET TO DRY?
Typical drying time is 7-10 hours. Unusual weather (i.e. humidity, cold climate..), not leaving the air conditioning or fans turned on, having pet-treatment done, heavily soiled carpet, and/or adding protectant will increase the drying time of the carpet up to 48 hours.
WILL CARPET CLEANING GET RID OF FLEAS IN MY CARPET?
Having your carpet steam cleaned can instantly kill fleas or dust mites living in your carpet, mattress and upholstery. To avoid surviving colonies moving out to a different place, Oops! Steam Cleaning recommends calling an exterminator first and after few days we can steam clean afterwards so you can say goodbye to this issue forever.
HOW SAFE ARE YOUR CLEANING METHODS?
Oops! Steam Cleaning uses the safest, most effective method. Our truck mounted machines provide pure high pressure steam. We do not use any harmful chemicals, instead, we use an all natural citrus pre-treatment that is sprayed down before we steam it back out.
WHY ADD PROTECTANT TO MY CLEAN CARPET?
Stain protectant, Stain-guard, fiber or fabric protectant helps avoid the penetration and absorbtion of soil, liquids or dirt into the fibers of your carpet, leaving the spot in the surface, which also means avoiding stains and making the carpet easier to clean.
HOW DOES THE ENZYME WORK TO DEODORIZE/REMOVE ODORS?
Urine attracts moisture and will breed bacteria which produces a foul odor. The smell of urine comes from the bacteria that feeds on the wasted minerals and protein. Enzyme is a live bacteria that eats live bad bacteria on urine.
DOES OOPS! STEAM CLEANING MOVE FURNITURE?
We clean exposed areas, however, if you require furniture moving we can provide this service at an additional charge, which includes the moving of each furniture piece prior to cleaning and placing protective blocks underneath. We can move most furniture that can be safely moved by a two-man crew. There are several items we do not move, including: pianos, electronics, china cabinets, waterbeds, some large beds, dressers with mirrors, pool tables, etc. Our technicians will do an inspection before they start cleaning and notify you if there is any furniture that cannot be moved.
DOES OOPS! STEAM CLEANING GUARANTEE REMOVAL OF ALL SPOTS OR STAINS IN THE CARPET?
No. Some spots that have been there for years may be stains or have been burned into the fibers of your carpet or upholstery, which is impossible for anybody to remove. We do have carpet repair experts that will be able to restore the carpet. On the other hand, stains a few days old can be resolved with a steam cleaning. Please know that depending on the type of damage that some stains can be permanent. A better diagnostic can be provided for free by our expert technicians in person.
HOW HOT DOES THE WATER GET?
To get real steam the water must get between 213 to 300 degrees. The temperature of water must reach 213 degrees before it turns into saturated steam. The water's temperature will drop 20-30 degrees from the truck mounted machine, so when the steam reaches the carpet it's coming out at around 220-270 degrees. Using steam allows for a better cleaning without having to use sanitizers however any bio-hazardous waste must be sanitized before steam cleaning.
DOES OOPS! STEAM CLEANING PROVIDE FREE ESTIMATES?
Yes! We do provide FREE in-home estimates for all of our cleaning services. ​ Carpet cleaning in Spring, Woodlands, Tomball, Katy, also carpet cleaning in Houston.
PREPARING FOR A SERVICE VISIT
DO I NEED TO VACUUM BEFORE I HAVE A PROFESSIONAL CARPET CLEANING?
It is not required unless there is a considerable amount of dog hair and/or heavy debris. Our powerful van mounted equipment will handle the rest with its vacuum lift of over 20 lbs.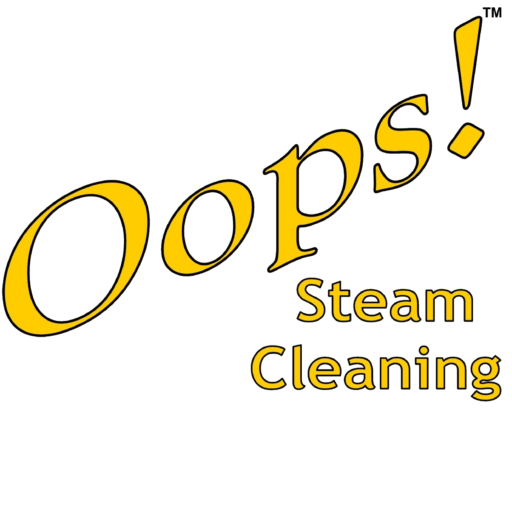 Carpet Cleaning & Floor Restoration in Houston and the Surrounding Areas
Monday
Tuesday
Wednesday
Thursday
Friday
Saturday
Sunday
8:00 AM – 5:00 PM
8:00 AM – 5:00 PM
8:00 AM – 5:00 PM
8:00 AM – 5:00 PM
8:00 AM – 5:00 PM
8:00 AM – 5:00 PM
Closed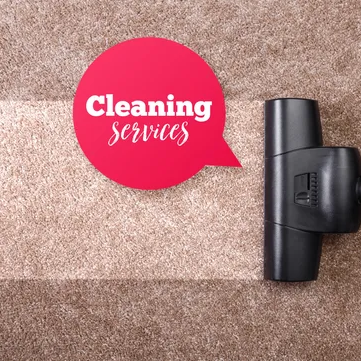 Call us today and book your cleaning with our friendly staff.