What makes our carpet cleaning service effective and safe for everyone?
Oops! Steam Cleaning uses a steam cleaning method that allows for a better carpet cleaning without having to use any harmful chemicals, only pure saturated steam along with a hypo-allergenic green cleaning solution made of dehydrated orange peels, which is sprayed down to sanitize the carpet and leaves no residue behind.
Carpet cleaning is effective and non-toxic because we use a safe, but effective steam cleaning method and follow eco-friendly procedures to keep your carpet clean and looking great without compromising your health or the environment.
Keep your Carpet Dirt Free!
Oops! Steam Cleaning uses a chemical-free, 100% green carpet cleaning solution not only for a carpet but also area rugs, upholstery, and tile floors that are safe for everyone at home including pets. We are proud to be one of a small group of carpet cleaning companies that care about your health and the environment.
Just a few carpet cleaning benefits:
Extends the life of your carpet!
Contributes to a healthier environment.
Removes dander that may contain microscopic allergens.
Removal of dirt and bacteria.
Enhances overall appearance of the room.
Steam cleaning is the recommended cleaning method for anyone especially people with allergies, asthma and chemical sensitivities. Avoiding allergens can help even prevent asthma among children which is a very common illness these days.
There are many airborne particles which cause allergic reactions. For example, dust mites living in your carpet, rugs, mattress and/or upholstery have been known to produce allergic reactions in skin. Steam cleaning followed by our powerful vacuum will help eliminate dust mites colonies and keep everyone at home in good health.
True steam = superior results
Our high temperature (250-300° degrees) steam is the best way to clean carpeted areas. Anything below 213° is inferior and a misrepresentation of the word "steam". Granted every carpet cleaning company says they are the best and use steam, but there is a huge difference in the kind of machines that they use in comparison to our custom truck-mounted machines.
Minimum charge per visit is $110.00 not including sales tax.
Prices below for residential carpet cleaning does not include waste treatment for urine, vomit, feces or blood. If needed we charge additional to remove those particular spots.
Halls -------------------$1.00/Linear ft.
Rooms -----------------$40 under 250 SF
Staircase----------------$40 (less than 16 steps)
Closets/Landings--$1.00/Linear ft.
Carpet cleaning technicians must inspect the carpet beforehand to identify the type of carpet fiber and spots. If there are uncommon stains like vomit, urine, feces or blood, such stains need to be treated to remove them completely.
Room charges are based on the average size of 250 SF per room. Any room more then 250 SF will be charged accordingly. We ask that all breakables and items you want cleaned under be moved out of the are of cleaning before our arrival, If assistance is needed, then please notify the office.
We use a citric-based carpet cleaning solution (so natural you can even drink it) not only for carpet, but area rug cleaning, upholstery cleaning and tile cleaning instead of harmful chemicals or shampoos that emulate cleaning by strong chemical smells, leaves residue behind and attracts more dirt after cleaning.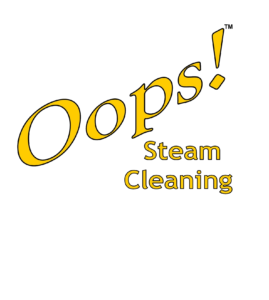 Carpet Cleaning & Floor Restoration in Houston, Surrounding areas
Tuesday
8:00 AM - 5:00 PM
Wednesday
8:00 AM - 5:00 PM
Thursday
8:00 AM - 5:00 PM
Saturday
8:00 AM - 5:00 PM