Effective Air Duct Cleaning in Houston
When it comes to cleaning the air duct system, our Houston air duct cleaning service has the most advanced process to get the best results. The roto-brush tool we use can remove even the heaviest build up inside the walls. Our air duct cleaning equipment allows us to reach any corner in the dryer vents safely and efficiently.
If you need an air duct cleaning service or dryer vent cleaning in the Houston area, call for your FREE in-home estimate and reduce allergens in your home. When it comes to deeply clean the air duct system, our air duct cleaning service is the most advanced process to get the best results.
Oops! Steam Cleaning stands for reliable air duct cleaning. With our highly trained technicians and innovative equipment you can expect only the best. We offer professionalism and dedication so you receive a high-quality air duct cleaning experience. Trust our air duct cleaning service for residential and commercial settings.
IS YOUR HOME MAKING YOU SICK?
There are many airborne particles which cause allergic reactions in children, the elderly and pets. These are microscopic elements you can't see with the naked eye and they are commonly found in air ducts. A deep air duct cleaning by Oops! Steam
Periodic Cleanings will remove these allergens and provide high quality air that you and your family need in your home. If you haven't had your air ducts done in some time, we encourage you to call Oops! Steam Cleaning now for a professional air duct cleaning in Houston service. We will improve the air quality of your home and allow your air duct system to properly function once again. Don't let it go, call for a free quote for your air duct cleaning service!
Getting your air ducts cleaned helps reduce allergens in the home, improving the air quality for you and your family. Keep in mind that air ducts can be contaminated not only by dust, but also by fungi and mold. We perform the most professional air duct cleaning and effective treatment for mold prevention as needed. Air duct cleaning in The Woodlands, Spring, air duct cleaning in Katy, Humble and more cities around Houston TX.
Air Duct Cleaning Pricing
Minimum charge per visit is $110
Vent Cleaning ------------------$20.00 starting rate
Dryer Vent Cleaning------------$75.00 starting rate
Returns Cleaning---------------$170.00
Evaporator Coil Cleaning-------$200.00
Main Line/Truck Line ----------$150.00
Access Panel--------------------$ 22.00
Sanitize/Mold Treatment-------$150.00
EACH UNIT IN YOUR HOME MAY NOT NEED ALL THESE SERVICES. SOME OF THESE PRICES MAY VARY DEPENDING ON THE LENGTH OF YOUR HVAC UNIT. Effective Air Duct Cleaning in Houston, Texas provided by Oops! Steam Cleaning. When you need home care, call the people who care about your home! Call Oops! Steam Cleaning today. 281-822-0561
Frequency of air duct cleaning depends on several factors including the use of cheap filters, smokers in the household, pets that shed high amounts of hair/dander, water damage to the home, residents with allergies or asthma, and after home renovations or remodeling. Visual dust or mold on the vents is a good indicator that it needs to be cleaned.
How long does it take to get the air duct system clean?
Depending on the size of your heating and cooling system, a small 8 vent home usually takes about 2 hours.
How do I know whether I need an air duct cleaning?
If you suspect that mold exists in the air ducts check to see if there's a visible "poof" of mold or dust released from the supply registers when air is exiting the vents. If so then it's time to give us a call.
How can I determine if the Air Duct Cleaning was effective?
The best way to determine if the air duct cleaning was effective is to perform a visual inspection of the system before and after cleaning. If any dust or debris can be seen during the post visual inspection then the system should not be considered clean. You can perform your own visual inspection using a flashlight and mirror.
How does Oops! Steam Cleaning clean my air duct system?
Both residential and commercial air ducts are cleaned with a roto brush and a vacuum system that goes through the entire length of the vents. This procedure ensures that all the dust is removed from the vent walls, reducing any build up.
Do I need to have my air ducts cleaned if my house is new?
Yes. Construction debris after home renovations or remodeling is one of the most common types of contamination that can be found in air duct systems. If the house is new to you but you had previous tenants then removing their dust and dander from the system is recommended.
Are there any health benefits that come from cleaning the Air Ducts?
Heating, ventilation and air conditioning (HVAC) systems have been shown to act as a collection source for a variety of contaminants that have the potential to affect health such as mold, fungi, bacteria, dust particles, ragweed, pollen and animal dander. The removal of such contaminants from the air ducts in the home should be considered as one component in an overall plan to improve indoor air quality.
Check the City of Houston's health department website for current pollen levels.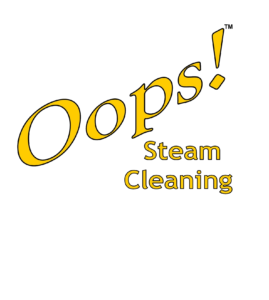 Carpet Cleaning & Floor Restoration in Houston, Surrounding areas
Tuesday
8:00 AM - 5:00 PM
Wednesday
8:00 AM - 5:00 PM
Thursday
8:00 AM - 5:00 PM
Saturday
8:00 AM - 5:00 PM