Commercial Steam Cleaning in Houston, TX
No Job is Too Big or Too Small for Oops!
We've got all your commercial steam cleaning needs covered from carpet cleaning to carpet damage repairs to drapery cleaning and upholstery cleaning. Don't hesitate to ask us any questions or inquiries as to how our cleaning process works. You must know that technicians are background checked and continually drug screened.
Oops! Steam Cleaning is proud to provide an all-natural cleaning process for commercial carpeting and furnishings in offices, hotels, restaurants, retail, and industrial areas.
Quick-drying time
Free in-person estimate
After hours service
Professionally trained technicians
All-natural pre-treatment
When it comes to commercial steam cleaning, we know speed is very important for any business environment. Our steam cleaning method guarantees real results and better air quality with our fast drying time.
Commercial Steam Service Areas
Check out this video on a commercial steam clean we did for a local pizza restaurant!
Types of commercial cleaning services and places that use Oops! Steam Cleaning in Houston:
Office Building Cleaning
Restaurant Cleaning
Warehouse Cleaning
Retail Store Cleaning
Department Store Cleaning
Movie Theater Cleaning
Industrial Facility Cleaning
Multifamily Property Cleaning
Hotel & Motel Cleaning & more!
Commercial Carpet Cleaning
Carpet cleaning technicians must inspect the carpet beforehand to identify the type of carpet fiber and spots. If there are uncommon stains like vomit, urine, feces or blood, such stains need to be treated to remove them completely.
We use a citric-based carpet cleaning solution (so natural you can even drink it) not only for carpet, but area rug cleaning, upholstery cleaning and tile cleaning instead of harmful chemicals or shampoos that emulate cleaning by strong chemical smells, leaves residue behind and attracts more dirt after cleaning.
Oops! Steam Cleaning will clean and sanitize all seats and pews, the sanctuary, the children's areas, and the entire church facility or synagogue including the entryways and event halls. We'll minimize the disruption to your congregation's gatherings. That's why our commercial cleaning department will work with you to customize a synagogue cleaning schedule that meets the demands, and budget, of your church or place of worship.
Cleaning Solutions & Techniques
Advanced cleaning technology and techniques is what Oops! Steam Cleaning offers. From the use of high-quality custom built steam producing machines to superior cleaning techniques from years of experience that you can trust. You can rest assure that steam at 250 degrees will sanitize your facility and improve the environment for your congregation.
If a church needs to hire custodian workers, it can take several weeks to run the proper background checks on the personnel. In the end, the person may not pass the necessary requirements to access certain areas of the church facility, and doing background checks can cost the church significant time and money. Oops! Steam Cleaning runs these checks themselves and can guarantee that all our personnel has been vetted and background checked.
Workers' Comp/Insurance
Anytime a part- or full-time cleaning member gets hurt on the job, it's on the church to cover that person's compensation claims. The associated costs can skyrocket quickly. On the other hand, Oops! Steam Cleaning is fully insured with general liability and workers' compensation insurance.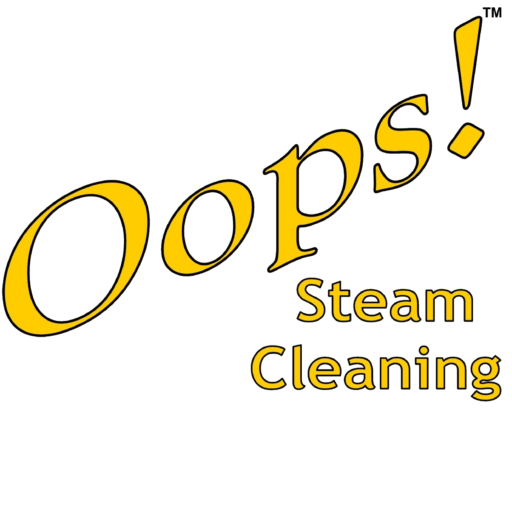 Carpet Cleaning & Floor Restoration in Houston and the Surrounding Areas
Monday
Tuesday
Wednesday
Thursday
Friday
Saturday
Sunday
8:00 AM – 5:00 PM
8:00 AM – 5:00 PM
8:00 AM – 5:00 PM
8:00 AM – 5:00 PM
8:00 AM – 5:00 PM
8:00 AM – 5:00 PM
Closed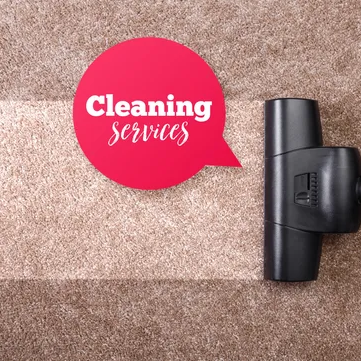 Commercial Carpet Cleaning Pricing
All-natural pre-treatment for carpet and upholstery rinsed out with real steam leaving behind no residue.
Please call office for pricing as pricing may vary.
Commercial Upholstery Cleaning
What do you notice when you walk into an office, restaurant, or commercial establishment? Our commercial steam cleaning services can help reduce allergens in your office or retail location which can boost productivity and increase customer retention.
Commercial Restroom Cleaning Services
You can trust that your business is being cleaned using the best equipment and highly trained, certified technicians—not subcontractors. Our technicians have been vetted with thorough background checks and our commercial cleaning services feature flexible scheduling. We understand you've got a business to run, and we work around your schedule.
Steam Cleaning for Commercial Buildings
Call us today and book your cleaning with our friendly staff.